Hey, I'm Frances
---
Let's Make Hey is my copywriting and content marketing business. Creating conversations, finding fans, building businesses. That sort of thing.

If you need a chatty, enthusiastic writer for your blog… well, you're in the right place and talking to the right person.

Email me on frances@letsmakehey.com and we can have a chat about what you need and how I can help. Or you can go over to the Let's Make Hey website and read more.

LMH runs from the prestigious London office of my settee. Occasionally the office transfers to a nearby coffee shop. I don't drink coffee, but never mind.

Writer at Maker Mag, The Ascent, Writing Cooperative.
The talent
Now to the important business! A picture of my puppy. She sits next to me while I am trying to work, looking like this.

You know, I tell her, some dogs have jobs. Some dogs work for the police or save people's lives. You can't even bring a ball back.
The about me
I have a particularly redundant degree in Ancient and Medieval History, a Lego pirate ship and a terrible addiction to Coca Cola. I play Guitar Hero very poorly indeed.

I live in an Ikea show home in London with my wife and aforementioned dog. Besotted auntie of two nieces and a nephew currently in production.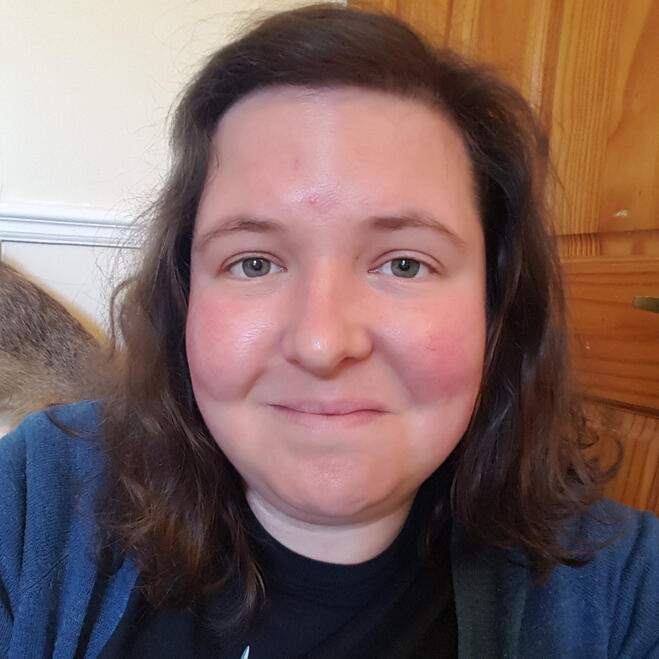 Project: Find Your Friendly
Find Your Friendly collects events, classes, and venues to help people get out and make new friends.

It's a side project I've been working on a while.
2019 things
😎 Writing Stamp, a new zine
😎 Self publishing a novel, finally
😎 Starting a creative club meetup
more things
👍 #nostackdeveloper
👍 Learning about urbanism and sustainability
© Frances Foster. All rights reserved.